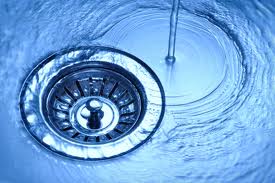 Kenney's Premier Inspection Program:
A $275.00 dollar preventative maintenance program available this month for only $150.00!
When it comes to plumbing and heating systems, "An Ounce of Prevention is Worth a Pound of Cure." Every year we see hundreds of major problems that could have been prevented with early detection, becoming major expenses, and major headaches!
With the Kenney's Premier Inspection Program you can eliminate the headaches and have peace of mind. Once a year we will thoroughly examine your home plumbing and heating system.
Program Includes:
Full inspection of every water pipe, faucet, and drain line for corrosion and leaks

Inspection and testing of your water heater and boiler to assure maximum efficiency and operation

Check fittings and hoses on your washing machine, dish washer, connections to the garbage disposal, mineral build-up in the faucet aerators and shower heads
In addition to providing you an annual home check-up, our Kenney's Premier Inspection Program entitles you to Preferred Customer status. As a Preferred Customer, you will receive priority service and a 10% discount on any work that needs to be performed. For more details on this program contact our offices to see if Kenney's Premier Inspection Program is right for you!